Distinguished Professional Colleagues, Ladies and gentlemen, all protocol duly observed.
I am delighted to be here standing before you this day to give my stewardship report and handover leadership of this great society to Shehu Kabiru and his team who shall continue in leadership from the point I stopped to a greater height.
Looking back from the Start of this journey, in the midst of the pandemic was one of the most challenging and difficult task I have ever thought I would handle. It felt like a point of no return, a destination to No where. It was a time of uncertainty, fear, worry and regret of coming into leadership at such a time. If I had my way, I never wanted to be handed over to at such a time. 
Read More
To Donor who Supported the chapter year, the 10 of us made sacrifices that cant be repaid, without your contributions, we would not have been able to run the chapter finicially. I am grateful.
To all who got involved in our programs virtually and face to face, and to those who joined us in visitations, courtesy visit and promoted ASSP-NC in thier places.
Promoted ASSP in their places of work, I appreciate you all. To all who renewed thier membership and all who joined Assp this chapter year, thanks for increasing our numbers and making us relevant at global level. Urging members to keep their membership and renew their membership when due. 
Read More
Distinguished Professional,
I am delighted to present myself this last day in office as your president. We spent time together building our chapter this year 2020-2021. And we did so well. We set our Aim and objectives and I am glad to say, we achieved and exceeded them all.
I remembered coming to you at the beginning of the year to plead with you all to join me in building the chapter. At the beginning, leading you looked like an impossible task in the mist of the pandemic. I am delighted to say that we got support, from you all.
Indeed it was a great privilege to serve you. Thanks for giving me the opportunity to serve as your president this chapter year. Your effective collaboration, strengthen our value and promoted our great society and I am proud to say we have grown bigger and better. Looking forward to greater height and more achievement.
Read More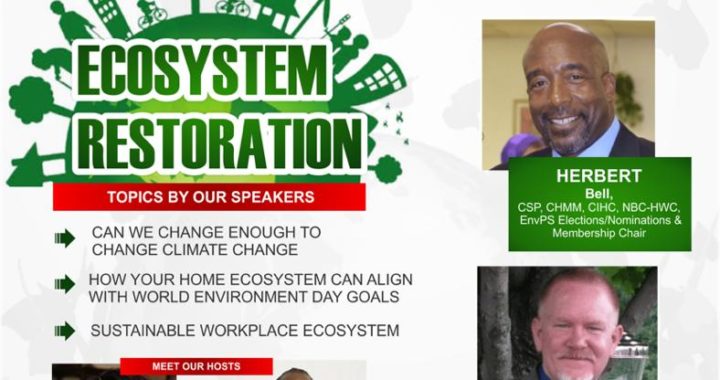 ASSP Nigeria Chapter is inviting you to a Zoom meeting in commemorate of 2021 World Environment Day. When: Jun 5, 2021 04:00 PM West Central Africa Register in advance for this meeting: https://us02web.zoom.us/meeting/register/tZ0rc-mpqTMuGtBEFkVhPuyPxOl_VlmauGjQ After registering, you will receive a confirmation email containing information about joining the meeting.